Those of you who have experience with homemade crafts probably understand how great paint pens can be. For those of you who are new to paint marker pens, unlike normal ink pens with refillable cartridges they essentially look and write like markers. The big difference is that their ink is usually oil-based and they are permanent. This enables you the freedom to decorate your crafts by drawing on them free-hand which can make it easier for you if you have a hard time painting steadily with a brush.
Painting with a marker pen! It doesn't get much easier than that. These paint markers are also pretty versatile in regards to the kinds of surface they can draw on. They paint onto glass, ceramics, pottery, rocks, wood, fiberglass, metal, plastic, fabric, and many similar surfaces. If you do end up using them to paint on pottery make sure to bake the coat afterwards so that it doesn't come off. You can also paint onto regular paper, but you will want to make sure that the paper is thick. Remember that these aren't ordinary markers. They contain paint, which is thick and can easily seep through a normal piece of paper.
Below we have a sortable list of the Top 5 Best Paint Pens. Click on the pen name or picture for more information about each pen. You can also access individual pen reviews by clicking on them as well.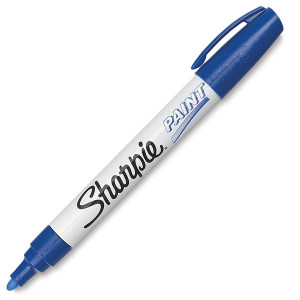 While it technically ranks 2nd on our chart in regards to customer reviews, this pen has many more reviews than it's contender for the top spot. Since it's harder for a product to maintain such a high ranking the more reviews it receives, this indicates that the Sharpie is tried and tested and an undoubtedly solid product. Sharpie is a reputable company well-known for their markers (more especially their permanent markers). This specific type of pen comes recommended time and time again for crafts and home decoration projects. If you are the type of person that is concerned with safety  it will comfort you to know that these pens are AP certified and contain no Xylene.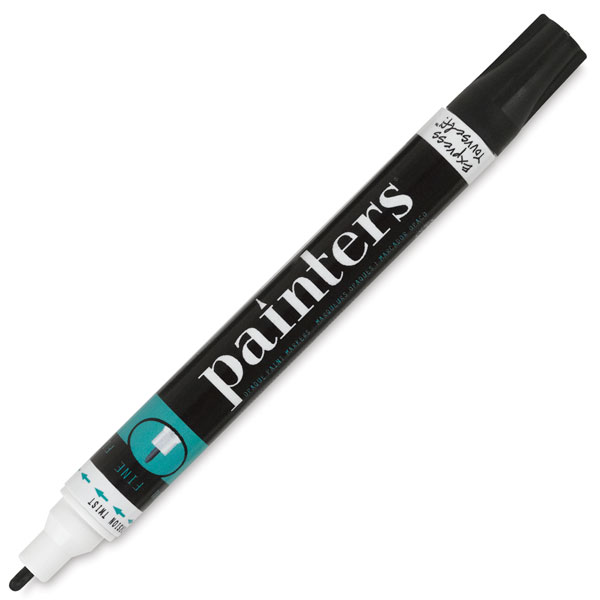 We understand that sometimes, along with decent quality you are just interested in the cheapest pens that will do the job. Since Elmer's is generally best known for their glue, it's not surprising for people to be unaware of their other products. This is the best paint marker you'll get for the lowest price. While "cheap" can have a negative connotation, we should clarify that these pens are low cost but not low quality. Click on the pen to check out reviews! Generally anything with over 4 Stars is a great product, and these pens still hold their own among the other top candidates. Also, it might be worth noting that these pens seem to work especially well on fabric. If you are trying to finish a project on the smallest budget possible or if your project involves decorating fabric, then these are the ideal pens for you.
Paint Marker Pen Tips
Shake pens vigorously before using
Always use the pen first on a piece of scrap paper or other material first to get paint flowing
Don't press too hard when drawing so as to damage the marker tip
Use multiple coats for a thicker/darker result
Be careful not to smudge the paint with the side of your hand